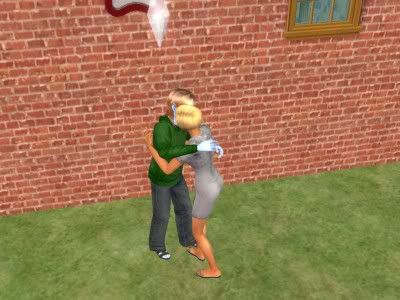 Brant was fast to bring his fiance Melissa home with him when he returned from college. Melissa had Brant had many ideas of having the richest house in the neighborhood. Little did anyone know their other ideas.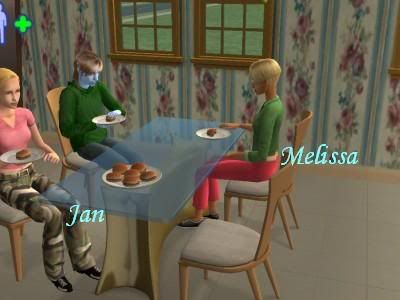 Melissa had brought her friend Jan Tellerman over when she first visited. Jan still lives here, but refuses to discuss what she knows about the their conversations.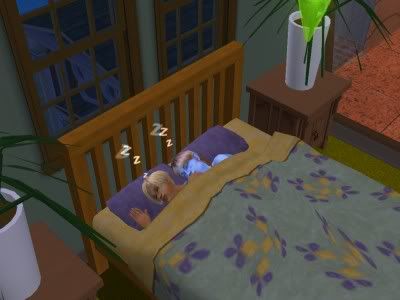 Great founder Ginger was not too excited about Melissa living in the house with Brant. She wanted to keep up appearances and did not like her son living with his girlfriend. She wanted them married first. Which is strange as she had so many lovers, I guess she just wanted to look perfect from the outside.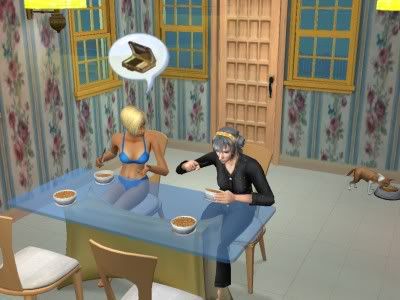 I did find Ginger's diary one day and she had the following note:

Dear Diary,
I was so happy to have Brant come home to our house after graduating. He even brought his nice fiance, Melissa with him. I expected a fast marriage from them. Mainly so I could try and top the Bubbettes' Wedding. I spoke with Melissa today about their wedding plans, I was shocked when she said they wouldn't do it right now. She needed to move up the business ladder first. WHAT? I need that wedding, I need to meet new friends. Why are they delaying?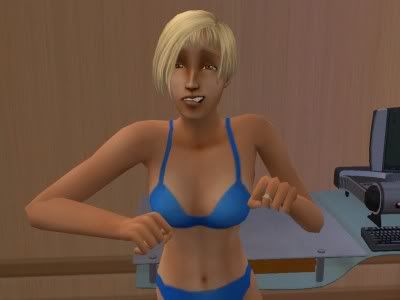 Yes, it seems Melissa and Brant didn't want to get married right away. Could you blame Brant? His mom had lovers the whole time he was young. He remembered one time yelling in his crib while he had to wait for her to finish with one lover. Even though she swore she would be faithful, Brant was never sure if she was or not.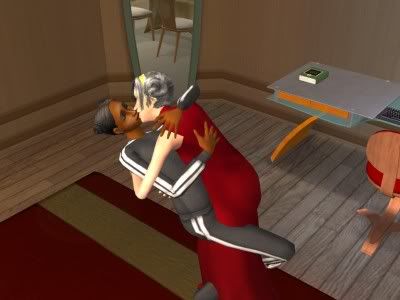 Rightfully so, as you see here. Andrew put in some toddler spy cams in the house. The system is still in that house since they now have 'trust' issues. Here she is with Cara Gothier. Good thing Andrew conviently forgot to check the footage. He just put them in at Ginger's urging, but refused to look.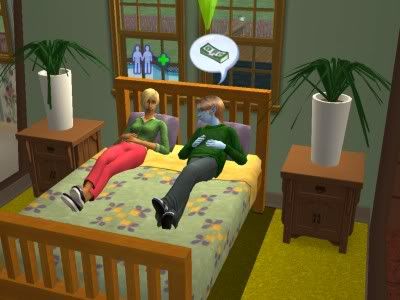 Money was all these two really cared about. The even wrote some novels. Their best seller was 'How to Raise a

Rich

Influencing Family' it was on the best seller list for sometime.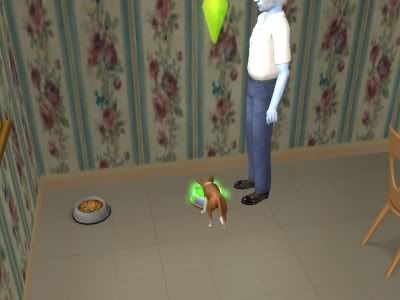 Brant wanted Tucker to live forever or at least for his lifetime. He wasn't as picky at what made the pitter patter of little feet. Almost all the dogs that live here now are from Tucker's bloodline.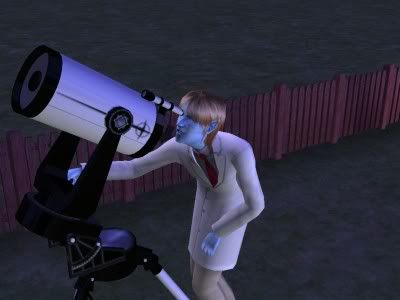 Don't you think Brant would know better than to spend his time outside at the telescope? They say he thought you gained knowledge from it, but no one can confirm this.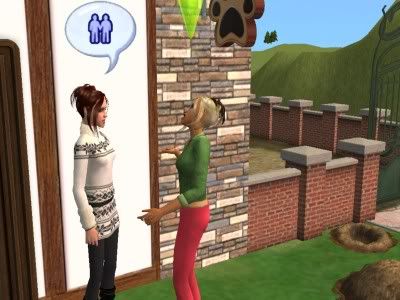 Melissa was the typical money hungry person. All about what she could get and how she would tell others. Here she is with Victoria Zeiss. I bet they are bragging about all the new people they have met.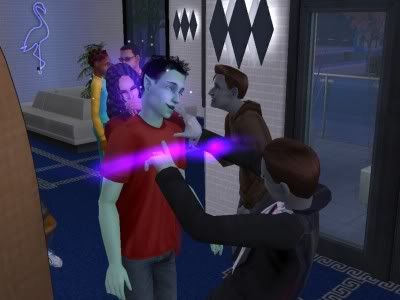 Uncle Boogie!!! What happened to you? Is this how it started? I bet it was, they say Boogie claimed no knowledge of who said what that night.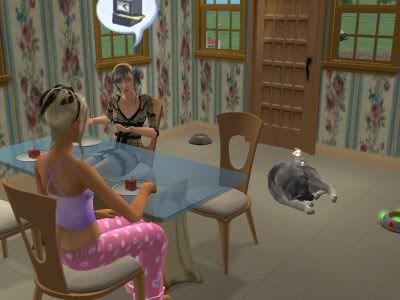 Another day from Ginger's diary.

Dear Diary,
I approached the subject of get married with Melissa today. She still talks about work. I have tried explaining business. If she happens to die by her desk, her replacement will step over her body and complain about what she did wrong. The girl just doesn't want to do it yet. She has skills to learn and promotions to get. How must this look to our neighbors??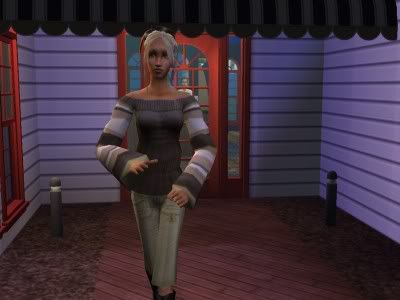 Melissa did bring some wonderful outfits to the Trooper house. The girl could and did shop a lot. She understood how appearances were important.



Oh the horror! Brant was abducted! I can just imagine how Ginger reacted to this. I did read her whole diary and her reaction to this incident was the bomb!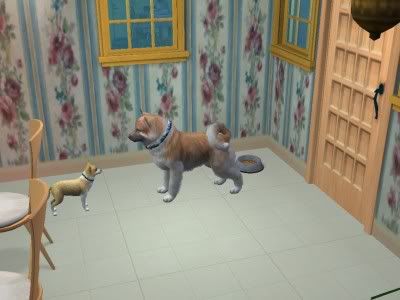 The Grand Dogs - Tucker and Abbey. Their offspring have populated the neighborhood. Ever seen what a large and small dog's puppy looks like? Don't worry, you will see them.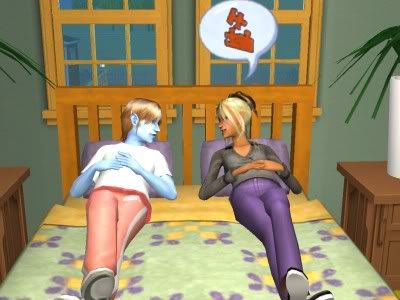 Ginger's Diary Entry:
Dear Diary,
Oh no! On one hand it is great, it seems Brant and Melissa are both pregnant. Great, huh? Not really, they still AREN'T married! I hope no one has noticed this yet. I have tried and tried to convince them but they keep saying no. Why is Brant doing this? He never knew about my lovers, I know this...I was always careful!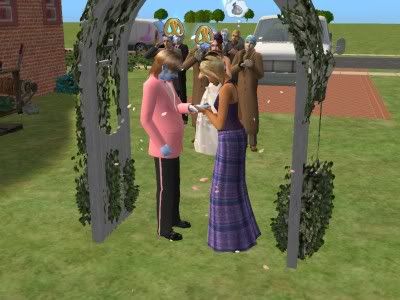 Oh, I see here is their wedding picture. I knew it had to be here somewhere. I wonder how they found a tux to fit over his belly?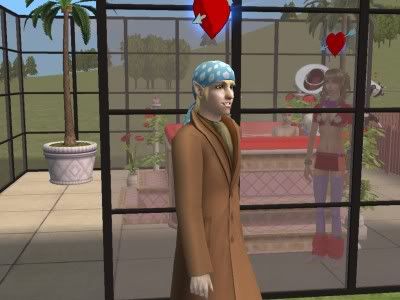 Oh my, I found some evidence to what happened! Looky here! Is that Philip and Morgan? Hmm, I didn't know this happened at the wedding. What does this note mean on the back of the picture?


YES! Now my sister will have to break up with this guy! He was just not right for her....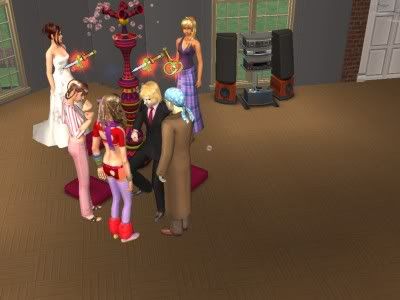 They really must have enjoyed daring these two to kiss each other again. I can't believe it. Why would Brant just upset his family like this when everything seemed to be going swell? Why get her in a fight with one of her best friends?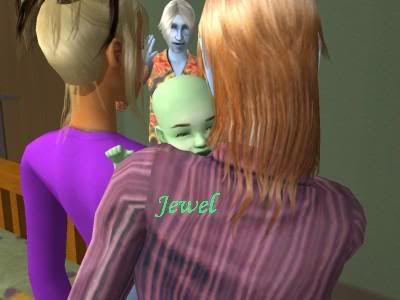 Hmm, no more pictures from the wedding. The next picture is of Jewel. She arrived that evening to the welcoming arms of the family.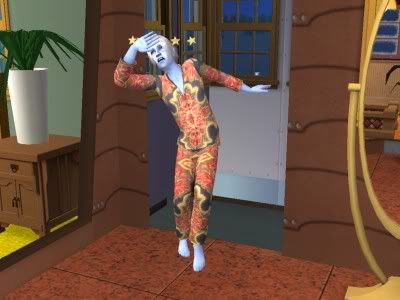 The elevator broke and almost got Andrew. The thing breaks still today.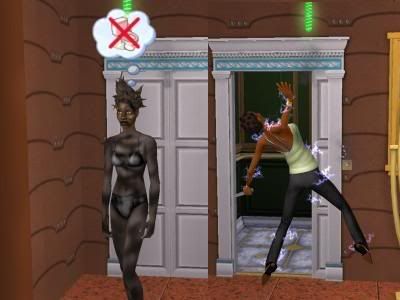 Did Brant call a repairman to fix it? Nope, he was too cheap to do that. He influenced someone. He and Melissa seemed to enjoy influencing a lot of stuff, huh? Good or bad, they were into influencing things.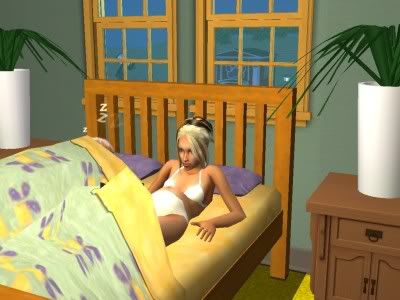 The last picture from that album is Melissa getting out of bed to deliver what? Did they have a boy or a girl? Hmm, no telling here. You will have to wait until the next album.



The Bubbettes / STRICKLANDS

~~~~~~~~